How does Li-ESWT work?
The Phoenix's internal collisions produce powerful sound waves that penetrate deep into the treated area, causing a favorable physiological response. Because powerful sound waves are required to be effective, The Phoenix is quite loud. Although powerful, our device is safe, as it locks in-between treatments to ensure men don't over-treat themselves. No prescription is needed at this time.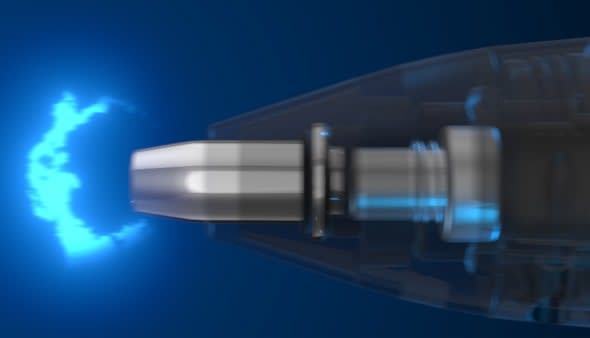 How do I perform an Li-ESWT treatment?
Performing a treatment is easy. Just follow the guidance system along 5 lines of travel indicated by the blue pacing lights. Treatments take only 17 minutes. Phoenix users follow Dr. Thompson's 120-Day Protocol, which means they perform 2 treatments per week for 30 days, then take 30 days off for recovery, and repeat. When it comes to Li-ESWT, recovery periods are just as critical as treatment periods.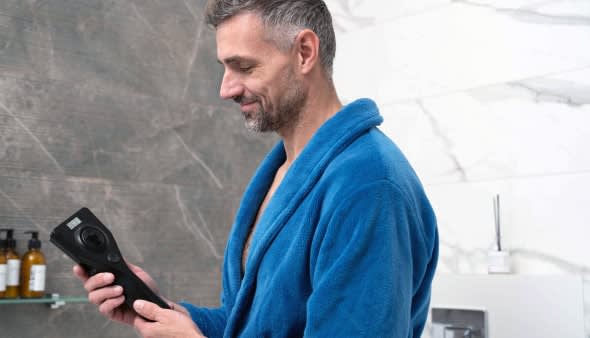 Clinically studied & proven
According to our clinical study, most men experience a noticeable improvement in sexual performance. Because every man's health profile is different, our device doesn't work for everyone, but it does work for most men.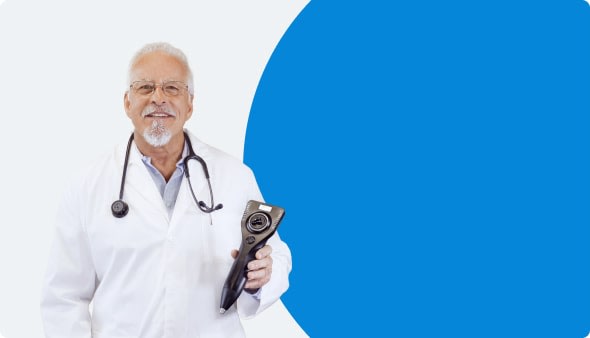 "According to our own clinical study, most men reported improvement in sexual health."
Dr. Paul Thompson,
Urologist
Working towards clearance & approval
Currently, The Phoenix is in the process of completing lab testing, which allows us to file a 510k. If accepted, The Phoenix will then become FDA cleared.